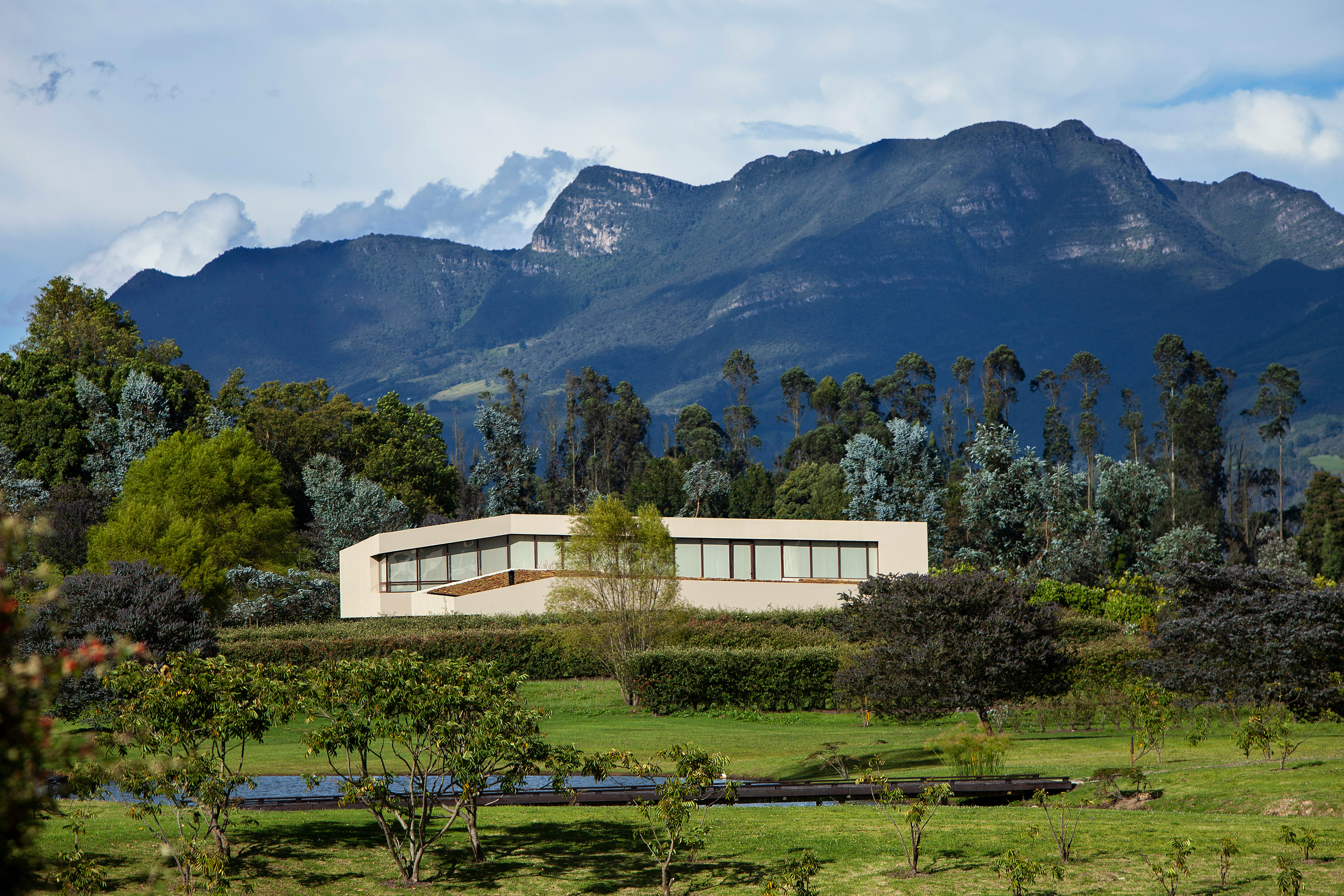 The journey and the landscape: 
The monolith, as an allegorical image of hot coal, can be perforated or fractured to show the home's warmth. These perforations are related to the landscape and each manage to highlight the natural surroundings.
Using Samuel Flora's categories, the house's walkthrough is arbitrated by the following scenes:
1. Introduction: the threshold. Boring into the volume, like an overlap of the two geometries, establishes a threshold access marking an entrance into the house.
2. Disorientation: sensibilisation. The house's access hall, narrow, dark, cold, is only illuminated by a skylight that bathes the wall. To round off the entrance is an art recess abstracting and disorienting the user.
3. Questioning: knowing how to inhabit - after a turn, light appears. On one side, at your right hand, a staircase presents around a patio with water reflecting and evoking the exterior. On the other side, the curved wall makes an invitation to follow the corridor to the end to find a large window from the floor to the ceiling with vegetation.

4. Reorientation: both paths lead to a reorientation. After the stair's ascent the far-off landscape reappears gifting a complete visual to the complex, the vegetation, and the mountains.
5. Culmination: the scene circuit finalizes with the framing of the landscape. A square frame trims the landscape to highlight it.